CorelDRAW Graphics
Suite 2023
CorelDRAW Graphics Suite 2023 is a powerful tool that can be used to create a wide variety of graphics. CorelDRAW Graphics Suite is a great choice for both professional designers and casual users. If you are looking for a powerful vector graphics editor that is both affordable and user-friendly, then CorelDRAW Graphics Suite is a great option.
CorelDRAW Graphics Suite is a software suite that includes CorelDRAW, Corel PHOTO-PAINT, Corel Font Manager, PowerTRACE, AfterShot 3 HDR, and more. It is a powerful tool for creating vector graphics, editing raster images, and designing web graphics
CorelDRAW Graphics Suite unlock more creative features for illustration and photo editing Or for the ultimate in vector illustration and page layout, photo editing, typography, collaboration, and professional print capabilities to boost the productivity of team. The new suite doubles down on collaboration with access to next-generation tools that streamline the design and review process with real time collaboration from clients or respective team. New Live Comments makes it possible to connect, keep projects on track, and work together from anywhere  in real time.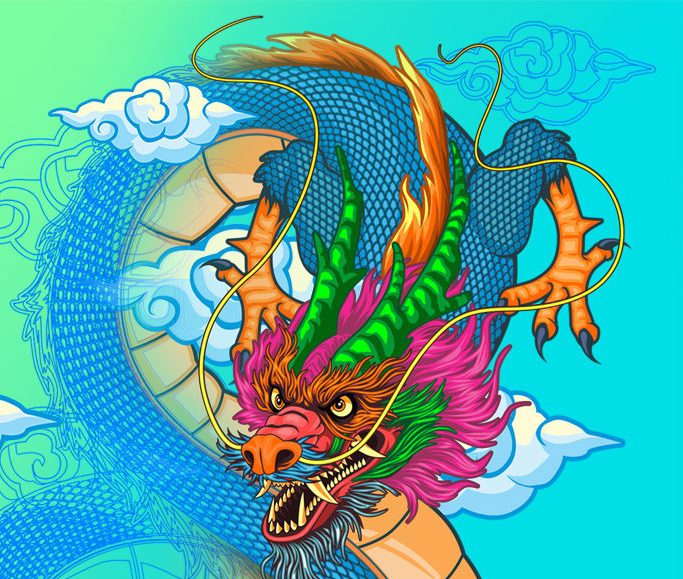 Adapt your design space to match your workflow needs. Seamlessly import CorelDRAW and Corel PHOTO-PAINT workspaces that were created in previous versions, or use predefined workspaces to keep industry-specific tools organized and accessible.
CorelDRAW Graphics Suite support for the latest Operating System on Windows and Mac including Windows 11, macOS Ventura, and the exceptional performance of the Apple M1 and M2 chips variant. Your cross-platform experience also extends to web, iPad, and other mobile devices.
With a touch-optimized user interface, CorelDRAW.app widens your reach to mobile and tablets, and the iPad app makes it even easier to design on the go.
New in CorelDRAW Graphics Suite 2023?
Upgrade to CorelDRAW Graphics Suite 2023
Say goodbye to technology constraints and hello to a true cross-platform experience across Windows, Mac, and web. Create compelling designs how you want, when you want, and where you want, whether that's at work, at home, or remotely.
Microsoft Teams Integration
Enterprise customers can view and edit design files using CorelDRAW.app for Teams. Sign in with a Microsoft 365 corporate user account to create new designs, and collaboratively review designs with team members right inside Teams channels.
Live Comments
Reviewers and approvers can now comment on & annotate a document in CorelDRAW.app, with instant feedback appearing in the designer's working file in CorelDRAW 2023 application on their Windows/Mac system. Sharing notes & comments in real time eliminates slowdowns & accelerates approvals.
Perspective Drawing
Draw objects or illustrated scenes in perspective, faster and easier than ever. Choose from 1, 2, or 3- point perspective in the CorelDraw Application, draw or add an existing group of objects on a shared perspective plane, and move and edit objects freely without losing perspective.
Replace Colors
Available in the new Adjustments docker/inspector, Replace Colors allows you to make targeted and polished edits to an image's hue, saturation, and lightness. With this improved color workflow, designers can achieve more natural photo editing results, dramatically faster than before.
Native support for Apple silicon
CorelDRAW Graphics Suite 2023 for Mac is built to take advantage of the exceptional power and performance of the Apple M1 chip. Plus, enjoy menus, windows and views, fields and labels, buttons, and other UI elements that reflect the latest in macOS.
Touch-optimized CorelDRAW.app
With a new touch-optimized user experience, the CorelDRAW.app web application expands what's possible on mobile and tablets. Work quickly and efficiently with Windows Real-Time Stylus pen-compatible tablets, such as the Microsoft Surface, Wacom etc.
Display performance on Windows 11
CorelDRAW Graphics Suite 2023 is optimized to fully leverage your Windows system's GPU to deliver up to 14.6 times smoother panning and 4.4 times smoother zooming. Enjoy support for wheel devices, such as the Microsoft Surface Dial.
CorelDRAW Graphics Suite 2023, to get the job done
What's Included CorelDRAW Graphics Suite 2023?
Main Applications
CorelDRAW® – Vector illustration and page layout
Corel PHOTO-PAINT™ – Image editing and pixel-based design program
Corel® Font Manager – Font exploration and management tool
PowerTRACE™ – AI-powered bitmap-to-vector tracing (included as part of the CorelDRAW application)
CorelDRAW.app™ – Online vector illustration and graphic design via web browser
CorelDRAW.app™ for iPad – Vector illustration and graphic design iPad app
CAPTURE™ – Screen capture tool
AfterShot™ 3 HDR – RAW photo editor
Content
7,000 clipart, digital images, and vehicle wrap templates
1,000 high-resolution digital photos
Over 1,000 TrueType and OpenType fonts
150 professionally designed templates
Over 600 fountain, vector and bitmap fills
Documentation
Talk to Expert, CorelDRAW Graphics Suite 2023